Posted 30 Mar 2012 / 0
This year's Green Week celebration brought the return of two regular events, an Envirolutions project to help make Pratt's campus more sustainable and the return of the NYC Department of Transportation to give away free helmets.
Envirolutions' latest project is a collaboration with the Student Government Association to purchase a series of outdoor recycling bins designed to separate waste destined for the landfill (such as food waste) from waste that could be recycled by our garbage carter. For Green Week students showed off a 'prototype bin' and educated members of the Pratt community about the current recycling policy employed by Pratt.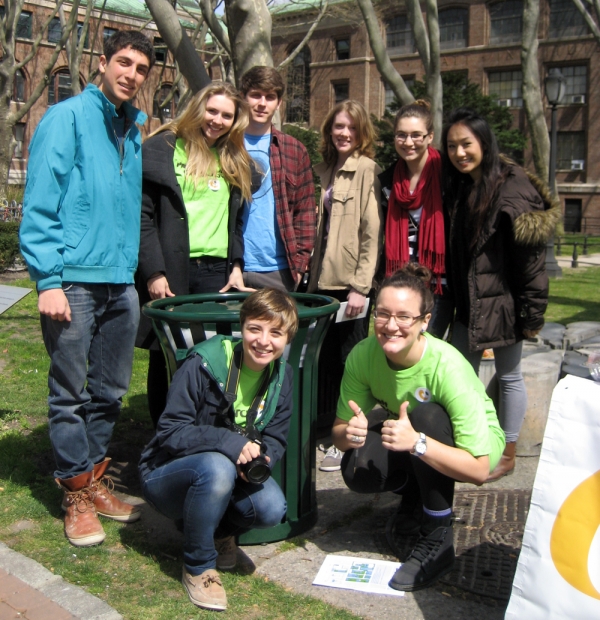 Over the past few years I have run a transportation-themed day during Green Week, and the giveaway of free helmets by the NYC Department of Transportation has always been a highlight of these events. The DOT gives away helmets to anyone who can show up to be measured and fitted for a helmet. This year we gave away 153 bike helmets — to 152 adults, 1 child — over a three-hour period. I am excited by the possibility that more people will be on their bikes (and safely!) after this event.
Thanks so much to Theresa Barry and her wonderful NYC Department of Transportation staff for making this great helmet event happen again!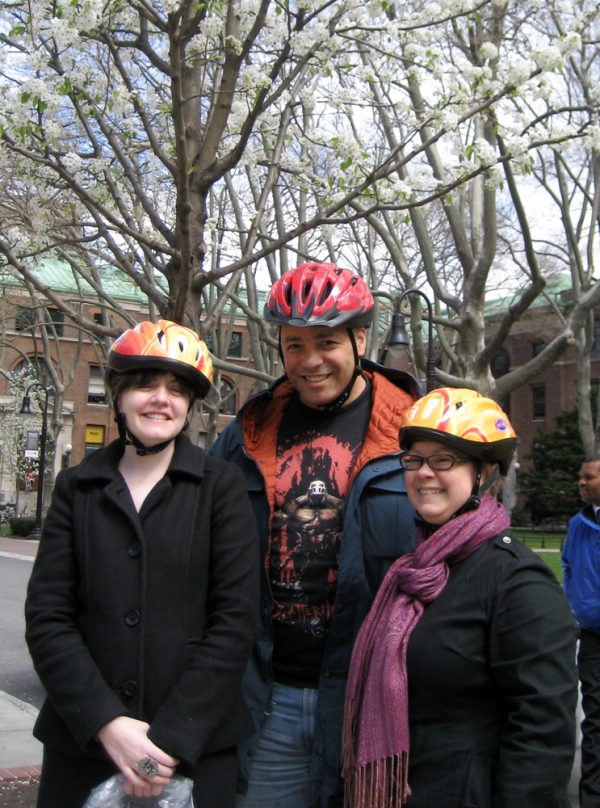 ---
Below are some pictures highlighting the Green Week events I participated in:
---
Envirolutions, Pratt Institute, Resource Consumption, Sustainability, Sustainable Pratt, Sustainable Transportation